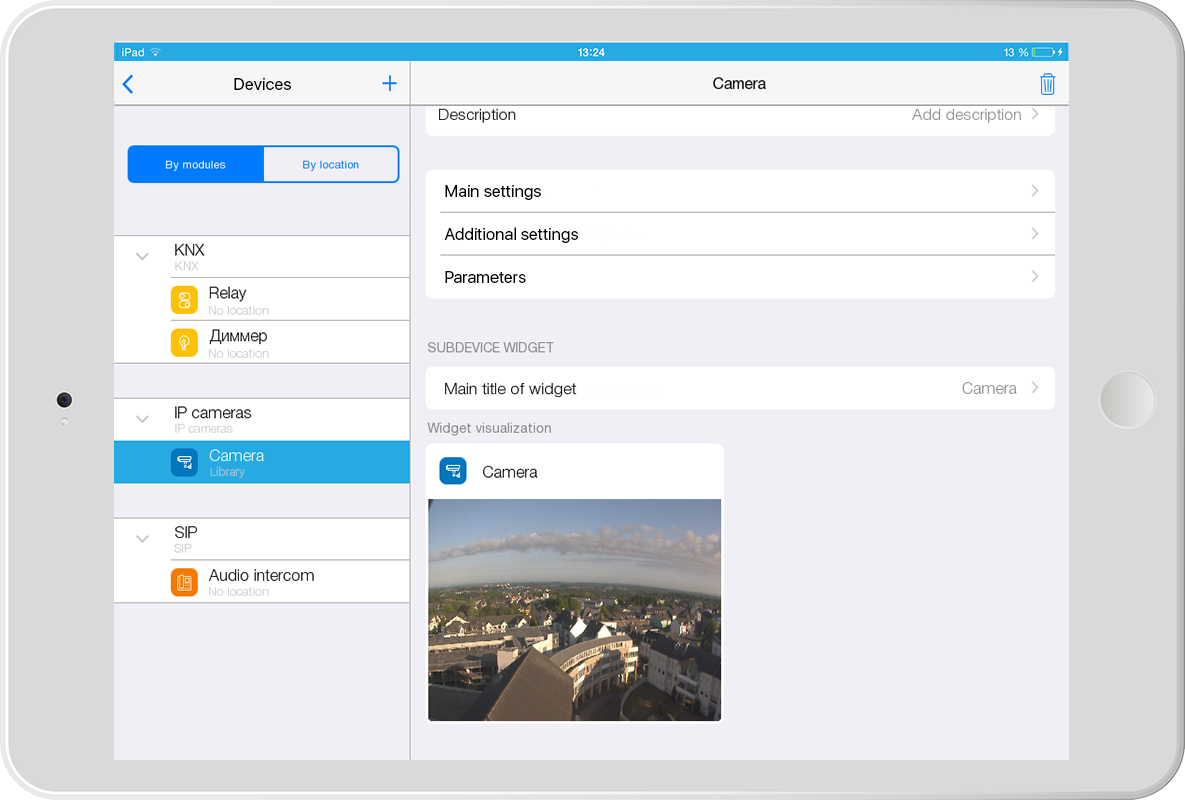 IP-cameras
The app has a built-in base of URL-addresses for cameras of different brands for you not to look for them in the documentation. Choose a brand, a model, enter the host, the login and password, and it's ready!
The widget preview can display low-resolution video not to load the network and the camera.
Supported protocols: http, https, rtsp.